Industry Support
You are here: Home » About Us » Industry Support
Logans proudly sponsors the Rural Industries Research and Development Corporation (RIRDC). The RIRDC horse program began in 1995 and has directed more than $11M into 204 projects that includes world leading research to address issues of importance for the Australian horse industry.
Logans proudly offers the Horse Excellence Award for the Best Turned Out Horse Handler at Raceclubs, The Sydney Show and Equestrian Events. The award recognises the time and effort the horse handler has put into preparing his or her horse for the event or race. The award consists of cash plus a suitably inscribed wall plaque to commemorate the occasion which is usually presented by a volunteer celebrity judge.

The following photo's show some of our presentations.
AJC Sydney Cup - Bob Logan, Guest Judge Tara Madgewick, Editor breednet.com.au, winning strapper Mark Rao (Demerger) and Richard Logan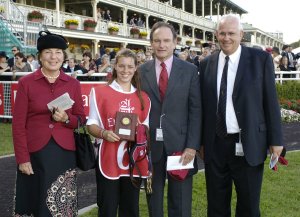 AJC Oaks - Guest Judge Catherine Remond (daughter of Stanley Wooton), winning strapper Rebecca Heiler (Operetta Lass), Bob Logan & Qld Agent John Rounsefell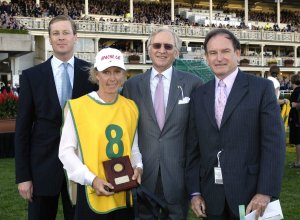 AJC Doncaster - Richard Logan, winning strapper Connie Greig (Apache Cat), Andrew Peacock (President, Boeing Australia) & Bob Logan.
AJC Derby - Peter Stapleton (Chairman, Carbine Club NSW), Bob Logan, Marion Smart (Victorian Owner & Breeder), winning strapper Michael White (Primus) & Richard Logan.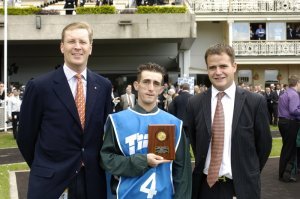 Strapper Len Todd (Flying Pegasus) receives the award from Richard Logan (left) and Michael Magnier from Coolmore (right) - Gp 1 Royal Randwick Guineas March 18, 2006.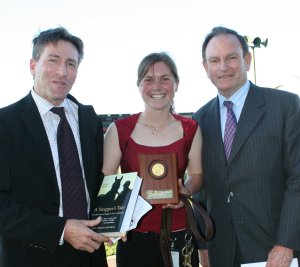 Author Peter Klein (left) along with Bob Logan (right) present the Strapper's Award to Fleur Blanche (Cross Bar) at the Tooheys New Newcastle Cup 2006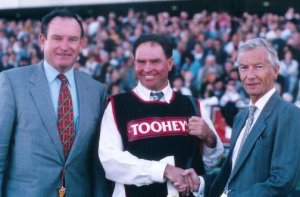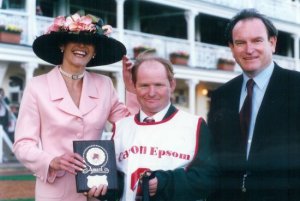 Lester Piggott Jessica Rowe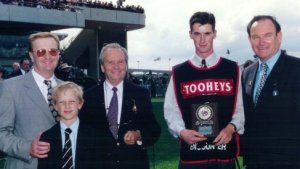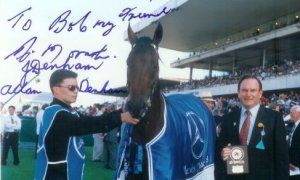 John Coates & Bill Whitaker Might and Power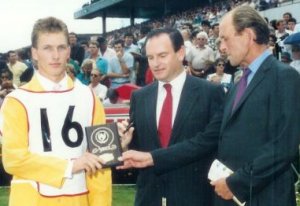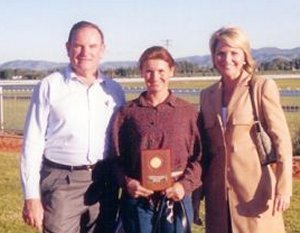 John Dunlop Georgie Gardner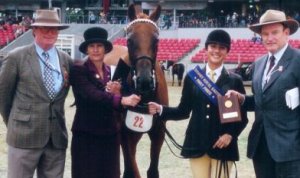 Royal Easter Show 2005, Most Appropriately Attired Female Attendant, Thoroughbred Section

Royal Easter Show 2006, Most Appropriately Attired Female Attendant, Thoroughbred Section presented by Lorraine Logan (left)